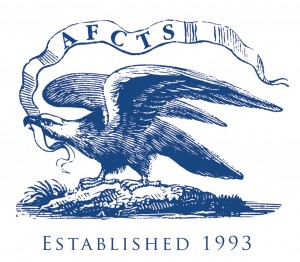 American Funeral & Cemetery Trust Services (AFCTS)
A full service preneed and endowment care master trust program,  the AFCTS Master Trust is open to any funeral, cemetery, or cremation provider that wishes to participate, without dues or membership in any trade association.
AFCTS is a world class service that provides every essential feature including qualified trustee, professional investment management, and master trust administration for one competitive, all inclusive fee.
Delivering the most comprehensive range of services available, we help you save administrative time and cost across the continuum from establishing your master trust account to efficient processing and instant payment of death claims.  Key features include:
Simple Rollover Procedure From Current Program – We streamline funds roll over with quick and easy paperwork processes, procedures, training, and toll free access to our support team.
Automated Billing & Cash Management – AFCTS offers options installment payment options that make it easy for consumers to pay over time without burdening providers with billing administration.  In both cases, AFCTS collects and credits payments to your clients' accounts and reports the activity in your monthly summary.
Trust-O-Matic Payment Plan – For those who choose electronic payment, we can automatically withdraw monthly payments from their checking or savings accounts.
Monthly Billing – For those who prefer manual billing, AFCTS can send a monthly account statement and a preaddressed AFCTS envelope to facilitate their payment.
Same-Day Payment of Death Claims – Our unique Truschek™ helps improve cash flow and manage receivables with "instant" full payment of claims.  Truschek eliminates  reliance on mail, and other administrative delays. Within moments of calling our client services to report that you have rendered services, you can receive authorization to write an AFCTS Truschek against the deceased's preneed fund from a supply provided when we set up your AFCTS account.
Information Management & Reports – Our sophisticated systems track and summarize your preneed trust information to help you keep abreast with the status of your funds. We can deliver the reports you need by  paper based monthly reports, or can provide online access to up to the minute account detail.
Value-Added Benefits – AFCTS is continuously enhancing the ways we can add value.  Our leadership is based on the ways we have "raised the bar" in preneed master trust management service:
Assistance with semiannual and annual state reports
Preparation and distribution of consumer grantor tax letters
Preparation, filing, and payment of Qualified Funeral Trust (QFT) tax returns
In-house management and staff training
Informational newsletters, legislative and regulatory alerts, monthly and ad hoc reports
Assistance with preneed marketing & consulting and free information brochures
Complete Turnkey Operation for All-Inclusive Fee – Our competitive fee includes everything, from trustee and investment management fees to administrative expenses such as contracts, forms, postage paid envelopes, toll free telephone and fax numbers, and easy access to our client services team.
Click here to download a copy of our brochure.